The new year is an exciting time of the year; we reflect on our past year and set goals for the coming one - a perfect topic for our first CoffeeBreak blog. Operating a startup means a lot of the goals we strive for are actually existential, and 2019 will be no different. We'll share our goals for 2019 a bit further down, but we also wanted to share some of our progress in 2018!
So, what DID we do in 2018?
Well, a lot. Some of the more noteworthy happenings:
We launched the app on the store with a pilot of users
We gathered user feedback and made 2 major product pivots (+way more minor ones)
Our 3 co-founders all joined full time
We made some amazing connections in the community, and got to know the Seattle tech scene
We were invited to interview with YCombinator
We hit 300+ Monthly Active Users (MAUs) in the Seattle area, with an additional backlog of users from other cities waiting for us to launch in their area
450 Coffeebreak meetings happened through the app, leading to job placements, career changes, and investor syndication
Through these experiences, we've learned an incredible amount among the way, and we're excited to continue this learning into the new year.
What are our biggest takeaways?
Building a company with a small team requires you to be incredibly focused and flexible at the same time. Among the 3 founders, we do everything: user research, product planning, design, development, marketing, operations, etc. With so many tasks to do, it's easy to spend time in areas which don't always make the most impact, or end up spinning over details. We've gotten a lot better at prioritizing as a team by orienting around goals and "learning how to learn".
How do we prioritize?
With so much information coming in from users, peers, advisors, and literature, it can be extremely challenging to rationalize "truths" and the right path forward. What's helped us move forward quickly is realizing that a lot of the advice we get is both "right" and "wrong" at the same time. No one is going to have as much context and details of the problem you're solving and how you're doing it as you are. So it's your responsibility to find patterns from the noise, rationalize it, and synthesize that into planning your goals.
In setting goals / prioritizing, we've found taking multiple iterations in planning to be effective. As a team, we plan high level goals quarterly, larger initiatives monthly, and tasks weekly. This helps us balance strategic goals with the day-to-day and make sure we're keeping both in mind.
Learning how to learn
At an early stage, you should set yourself up exactly like a lab: have clear goals, form hypothesis, setup experiments, execute, and reflect.
It's likely that a lot of the features / tasks that we end up prioritizing actually don't make the impact that we want them to. So we have to be willing to try a lot of things quickly, but in order to be effective at that, we also need to know how it's impacting the experience. Setting your north star metrics is a pretty common way to measure this (we mostly look at MAU and cohort retention on a couple of different activities), but there's also more granular instrumentation you can do to tell if your experiments are working the way you want them to.
We spend a good amount of time in figuring out what changes we want to make, and also how to learn from those changes. We use our north star metrics to set high level goals for growth and retention - then we quickly brainstorm (usually from user feedback or standard patterns) where we think we can make impact (i.e. sign-up flow, referral flow). Once we decide on a goal (like increasing referrals from a specific experience), we propose a change, hypothesize the result, and identify what to measure and instrument to quantify the impact.
Any big disappointments?
We were invited to YC to interview and didn't get in the program. Getting to the YC interview was a great experience and achievement in itself - it provided us a great opportunity to brainstorm and come together even more so as a team, and we even got some great feedback from the partners - but since we put in such a large amount of effort in preparation, of course we were disappointed not getting in.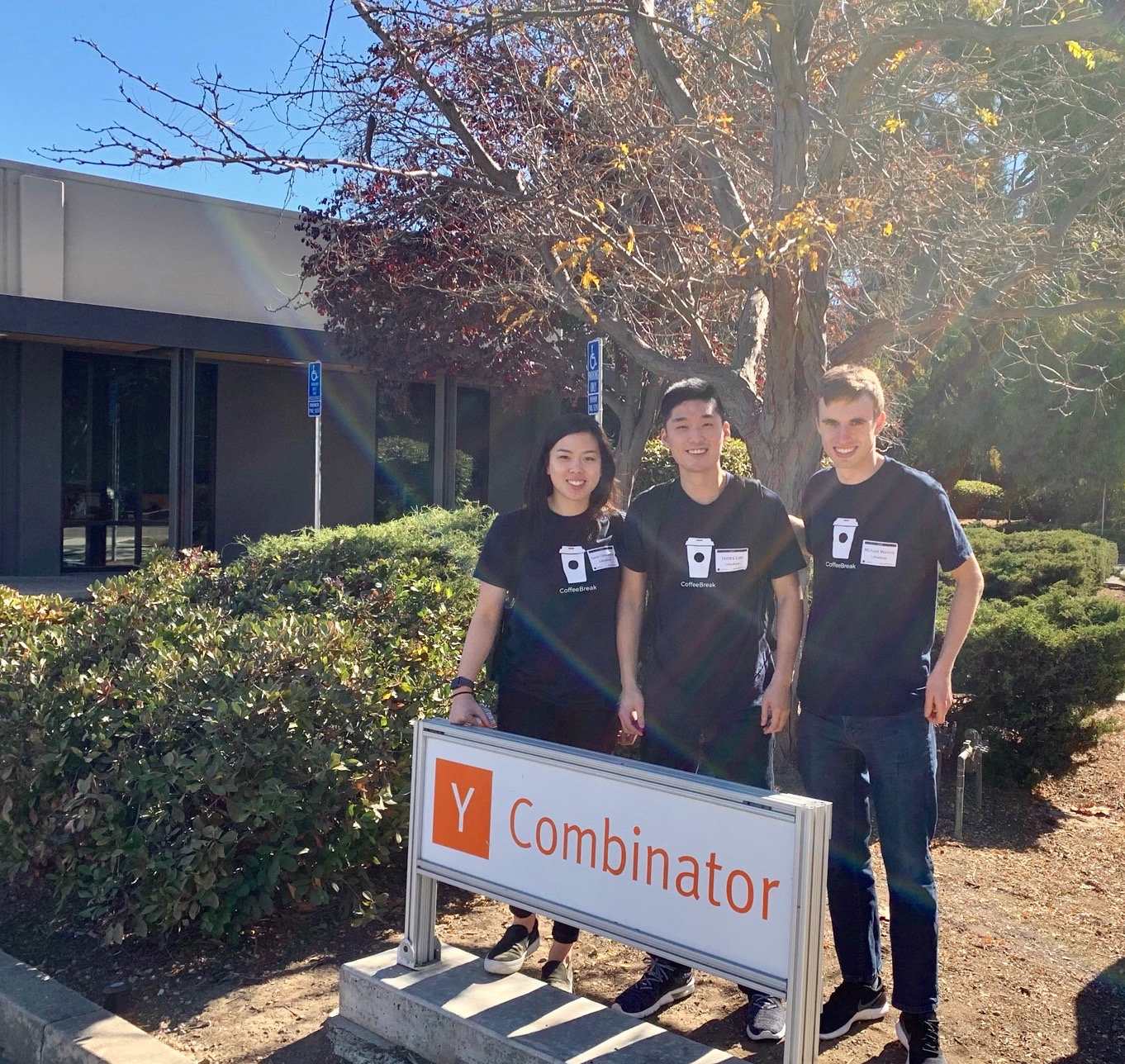 OK, what about 2019?
As a consumer social app, we'll always be focused on user growth; both from a user learning perspective, and also any features / initiatives that enable that. We've already gotten some great feedback from our users, and some more significant things that we want to do are:
Make suggestions even better. When we started out, we were able to personalize the matches by hand - we want to keep this personalized feel and bring it to scale.
Make it even easier for people to connect. We want to reduce as much friction as possible in people connecting and reaching their goals. Right now we've seen opportunity in pre-meeting communication and scheduling.
Launching in other geos. Other geos will bring a lot of new learnings for us and is something we're really excited about. If you want us to expand to your area, sign up for CoffeeBreak and send us a note so we can prioritize appropriately!
Test like crazy. To meet these goals and others, there's a ton of optimization that we need to do - both big and small. We want to get in the habit of running hundreds of micro-experiments that can help us make quick decisions and improve the product.
What are our next steps?
We'll be looking into raising a smaller round early in the year and hopefully expanding the team! More on that soon.